Worried about the impact smoking may be having on your pets? www.QuitDay.org has more information.

Ferguson's Pet Supplies have been providing pet supplies from their Tranent shop since 2004.
They carry an extensive range of dog food, cat food, bedding, treats etc.
New products are added daily.
Gilpa dog food stockist.

Dog Beds
- Dogs come in all shapes and sizes and so does this selection of dog beds. No matter the size of your dog, they're sure they have a dog bed to make your dog's life more comfortable. Good Range.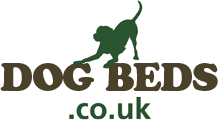 Pawfect Therapies -
Stephanie Parker is a qualified and fully insured Canine Massage Therapist. Based in Edinburgh, she offers a range of canine massage therapy and rehabilitation.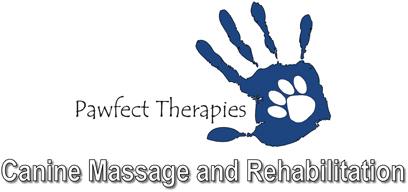 Gourmet Dog Treats - Based in Edinburgh - but available mail order.
Delicious handmade organic treats for your furry best friends.
Our lot seem to approve!
All treats are handmade to order, for optimum freshness, using quality, organic ingredients.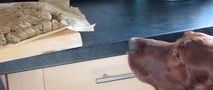 SURA (Southern Uplands Roving Archery)
was established in February 2009 as a private archery shoot based in the stunning Scottish border country along parts the Southern Upland Way.
SURA gives experienced & non experienced archers an opportunity to hone & develop their own skill & style in a non competitive manner but in a safe & fun way.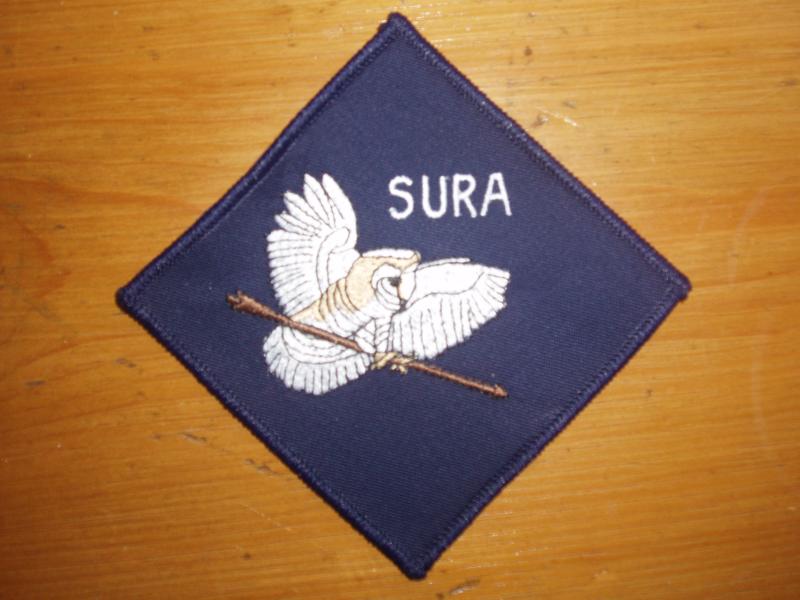 'Pet Friendly Holiday Accommodation'

Paws For A Walk helps you find

accommodation around the UK and Europe

where pets are welcome.

Pet Respect
promotes
responsible pet ownership and animal welfare to the public and works to engage as many primary school children as possible in animal welfare issues. The organisation is run and staffed by volunteers and works in the Hull and the East Riding of Yorkshire.
http://www.petrespect.org.uk/
The World of James Herriot

is situated in Skeldale House in Thirsk - in the original Grade two listed house where the James Herriot stories were born

. There you can learn

a

bout being a vet in

their

interactive vet's surgery and farm and check out the exhibits in the only veterinary science museum in the country

. You can also get insight into

The TV series 'All Creatures Great and Small' in

their

three studio sets which include many original props including the Austin 7 car

.

Alfie's Lost Dogs
- a website to register lost and found dogs in the UK - free resource

Two websites of interest to dog owners and walkers -
'The Inn Way' and 'Walking Weekends'
series of guidebooks by Mark Reid.
www.innway.co.uk
Corporate guided walks and team building in the great outdoors with Mark Reid

- Mark welcomes walkers with well behaved dogs.
www.teamwalking.co.uk
Newdog -
for
Whelping Boxes and Non-Ruck Whelping Mats
, durable dog beds, vet bed fleece and specialist canine products.
Newdog
Ritchey Tagg Limited -
This company gave Border Collie Rescue solid support during the Foot and Mouth year and have helped us ever since. Their website is full of information on ranges of ear tags, other livestock marking and identification products, animal healthcare and hygiene, award winning Ultragroom showing products, foot care and handling equipment, equine, veterinary and pet products.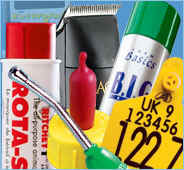 UK Charities is an internet site for UK based charities offering free listings and free information. Its aim is to be the leading internet resource to help people find and help charities in the United Kingdom.

Their website was launched towards the end of September 2003 and is experiencing high levels of visitors.
www.ukcharities.org
ABW Photography
have been creating images for advertising, design, editorial and exhibition for the last 15 years. Their website at www.abw.co.uk is a reflection of their eye for excellence and uses flash animation to display examples of their work. They also love Border Collies.
http://abwphotographyltd.zenfolio.com/
www.Lostyourpet.net
is a National website where you can register a lost or found dog (or any other pet animal) in the UK. The problems of lost and stolen pets are increasing so this is a useful resource to visit and save into your favourites - just in case.

A

Furry World
offers professional holistic pet care where the emphasis is on, pamper, play and TLC. Everyone at A Furry World is a dedicated professional with a great love for animals. Most have either long term working experience and/or professional education in animal care. Everyone is fully insured and security vetted and members of NARP (National Association of Registered petsitters) all for your safety and peace of mind.

The Birds of Prey & Conservation Centre at Sion Hill Hall, near Thirsk, was setup to ensure that birds of prey would survive and to provide the public with a rare opportunity to see and enjoy these beautiful birds.

Eagles, falcons, hawks, kites, vultures and owls will swoop and dive around you as you sit in a beautiful English garden. Our skilled handlers will explain why the birds hunt and fly as they do, where they come from in the wild and how they are trained.

Why not visit us for a fantastic day out for all the family - and round off a perfect day with a visit to our well stocked gift shop and snack bar. BCR recommended.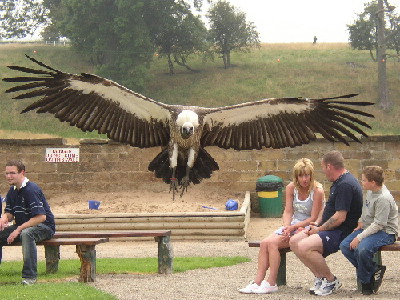 Dr. Thomas Scholz, Dr. Elke Langer und
Dr. Andrea Heckler
Aktienstraße 70 - 45473 Mülheim an der Ruhr
fon: +49.208.47 54 64 - fax: +49.208.47 54 68
Unsere Tierarztpraxis besteht seit 6 Jahren unter dem Motto "Tierische Hilfe mit Herz".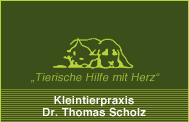 This link is to uncaged.co.uk. Uncaged Campaigns are the cutting edge of the movement against animal experiments, they highlight animal welfare issues. Click here to go to a page with a story about one of their investigations into animal experimentation that will be relevant to all dog owners

A link is to the Website of Freefoto.com who supply a range of stock photographs for commercial and non commercial use.

Gilpa dog foods
are the choice of Border Collie Rescue and we have been using their range to feed our dogs for many years.
We have always found them to be consistent in quality and competitive in price.
http://www.gilpa.co.uk/
The richmond.org Website is about the 'Home Town' and area of the Border Collie Rescue HQ and gives insight as to why we are so proud to be living and working here, in North Yorkshire.
Richmond on Line
TOP
You are here >> Contacts >>> General Links and Useful Contacts
Copyright - Border Collie Rescue - 3037504
Border Collie Rescue is a UK based charity, working Internationally to Rescue and Re-home Border Collies and Working Sheepdogs and promote a better understanding of the breed and its Welfare.